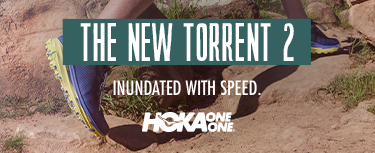 Pre-order the Hoka One One Clifton Edge, running's smoothest ride. With an extended heel and a new lightweight yet super resilient foam, it's as Hoka as Hoka gets. The perfect combination of cushioned and light. Order yours before they're gone.
Stock dispatched on July 1st.
"Radical change often comes about in trying to solve a simple problem. Our original goal was to improve endurance race times by designing a shoe to go downhill faster. In doing so, they inadvertently reinvented the running shoe.
Our new shoe improved the experience of going uphill too. And down again. And up again… It turns out that redesigning a shoe that helps an athlete tackle 100 miles in challenging conditions can help all runners perform.
Our design ethos owes as much to surfing, skiing and cycling as running and the patented elements they incorporated into the original shoe - AKA the HOKA difference — influence every shoe we build."
Jean-Luc Diard & Nicolas Mermoud
HOKA ONE ONE® Co-Founders