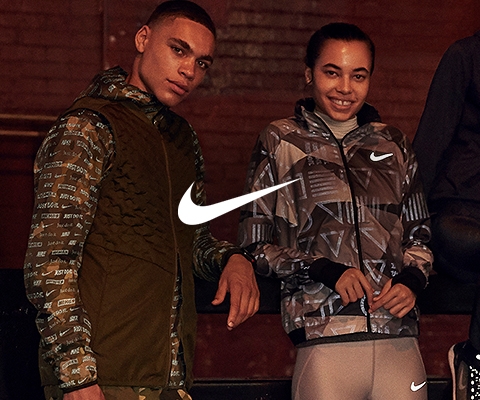 When superstar track and field coach Bill Bowerman met talented middle-distance runner Phil Knight an unlikely partnership was formed. Bowerman was looking for lighter, more durable running shoes for his Oregon University Runners, and Knight was searching for a way to make a living without having to give up athletics all together. The two put their heads together and came up with a shoe that featured outsoles modelled on a waffle iron – unconventional, but somehow it worked.
Bowerman and Knight named their new venture Nike, after the Greek goddess of victory, and began selling their shoes from out the boot of a car. From these humble beginnings, the company has grown into a sports industry market leader, and its distinctive 'swoosh' logo is arguably the most recognisable brand logo on the planet.
Despite this success, Nike's mission statement remains the unchanged: To bring inspiration and innovation to every athlete in the world. Because if you have a body, you're an athlete.