Leicester
MSU5 (Upper Mall), Highcross Shopping Centre, High Street
LE1 4FT Leicester
Phone

01164 782918
GPS Coordinates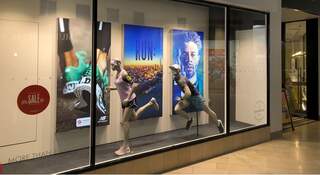 #JustRunLeicester
Feel inspired and ready to run at our Leicester store, with the latest products from leading brands and expert advice from friendly in-store experts. Expect a personal service in-store with FREE gait analysis and footwear fitting; we'll help you find the perfect kit whether you're hitting the pavement, trails or the treadmill.
At Runners Need, we're here to help you to make the most of every step with even more choice and specialist advice. We're joined by Cotswold Outdoor, who are just as passionate about the outdoors, best brands, and great customer service as we are; they have a full range of outdoor kit in-store as well as experts on hand to help you prepare for every adventure
Follow the store on Facebook & Instagram: Just Run Leicester to hear about the latest shoe releases, upcoming events, and events that run club members and staff are taking part in.