We believe in a diverse team with a broad range of skills and experience. But we're all united by our love of the outdoors. Some of our experts have shed some light on their roles, their passion and why they love working for O&CC.

A passionate snowboarder, Jeremy started working with us in 2017 as a boot fitter in our Bristol Filton Snow+Rock store. After a few months, he made the transition to our Head Office and after a few different roles, settled into his current role as an eCommerce Merchandiser.
Jeremy says eCommerce treat the website like a store, working to get as many eyes on the site as possible. His tasks include website merchandising, user experience, content for our category pages, search engine optimisation and content for our blogs.
When asked what his favourite part about the job is, Jeremy says there's nothing better than putting a customer in the right kit and then hearing they've had the best time. His overarching goal is to get people to experience the snow the way he does – in the best, most comfortable gear, so they can just switch off and enjoy.
What advice would you give someone starting out in your role?
"Don't ever think you know everything. I've known colleagues who have been boot fitters for years and still learn things from the younger guys. Always be open to learning and immerse yourself in it!"
What are three things you love about working at O&CC?
"The people. I love working with people who are passionate about the same things and who you instantly know are like you."
"Getting opportunities to build my craft. Originally this was boot fitting but more recently, I've been able to build on my analytical skills."
"The opportunities. I've been lucky enough to go on some pretty cool trips, in particular a boot fitting trip to France, where we shared knowledge and experience. It was great to be able to give valued input into the business."  
Do you have a favourite brand?
"It's so hard to pick one! For snowboards, I'd say Salomon every day of the week – I have 5 of them! I also never leave home without an Oakley product, whether it's glasses or goggles. Their products are phenomenal, and I love everything they stand for.
Patagonia were the first brand I got into 6 or 7 years ago. They're about making the best products in the most conscious way. It's nice to see a company that have created a business model around sustainability and trying to stand up for change. They prove it can be done."

Like many of our Head Office colleagues, Mike started off his O&CC career working in one of our stores. In April 2019, Mike made the move over to Head Office from Snow+Rock Bristol Filton for a new opportunity with the company.
He now works in our Buying & Merchandising department as an Extended Range Administrator, which involves processing a lot of product data and liaising with suppliers.
In the store Mike was an experienced all-rounder, assisting customers, fitting ski and walking boots, and advising on climbing gear. He even became one of our brilliant Core Experts, sharing his knowledge with stores across the country.
Moving from store to his current role was quite a change, but he enjoys the busy day to day of his role, especially when he can get stuck into a big task.
Mike would say his O&CC highlights have been the brilliant training excursions he's been a part of, including a recent GPS tech training course in the Brecon Beacons. He's right in saying these courses are a part of our DNA and heritage, which is why we try to offer as many as we can! 
Is there anything you particularly like about working here at O&CC?
"I like the relaxed, laidback atmosphere here. It's also great working somewhere that's focused around my spare time activities. I enjoy skiing, trail running and mountaineering – I've just returned from a 50 km trail race in the Swiss Alps."
Is there any advice or information you might give to someone starting out in your role or in the outdoor industry?
"Get involved in as many internal activities as possible – whatever is offered to you, try to take it. Also, take the opportunity to read up on products and industry developments in your spare time, as having this knowledge will be useful further down the line."
Do you have a favourite brand?
"I would say Mountain Equipment. They seem to be a good fit on me and cover all the main outdoor clothing categories very well."
Do you a have a favourite outdoor experience?
"Too many to mention them all, but ski touring in Jotunheimen in Norway a few years ago would be one that really stands out. I didn't get as good weather as I had expected to there and living out of the back of a hire car all week was challenging, but I certainly made the most of the trip."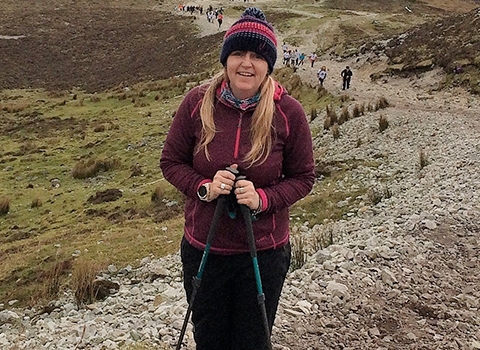 Shamara is one of 35 hand-picked, passionate Core Experts. But what does this mean? As well as working in our Belfast store, Shamara has a wealth of knowledge that helps the Learning and Development team find any gaps in training across stores in her region. She then helps to fill those gaps to ensure our customers always get the best advice in stores.
Shamara is an outdoors advocate, joining O&CC 5 years ago as a Christmas temp while continuing to work as a freelance outdoor pursuits instructor. Shamara says that it was the perfect marriage.
From a temporary member of the team, Shamara became fulltime which led to the promotion of a duty manager role, an Assistant store manager role and more recently, Shamara has been involved with setting up a new store and managing the store on a secondment before joining the Core Expert team. There is no stopping Shamara! 
Shamara says that there isn't a typical day in retail; she could be preparing stock for a busy weekend, taking on banking duties, or on the road delivering some training. So, what makes it special? Seeing repeat customers and getting to know them, especially having worked in the industry for so long. She says it's great to share stories and it is a great craic!
Do you have a favourite brand that we stock? Why?
"Quite a few… to narrow it down, I love Rab as it is British based and for the comfort of the products, Patagonia for its ethics and Haglofs for their shorts." 
Is there a particular person at O&CC who has helped you in the company?
"Yes, our Area Manager Russ Walton. He recognised me and put me forward for promotion and to launch the Inverness store where I helped with the set up to the management."
What is special about O&CC?
"The staff are all like-minded and can share their knowledge with customers. We provide a one-to-one service so that stepping into one of our stores feels like an 'experience', one which sees the start of your adventure."
What hobbies are you most passionate about?
"In my free time, I can be found either hill walking, canoeing or climbing."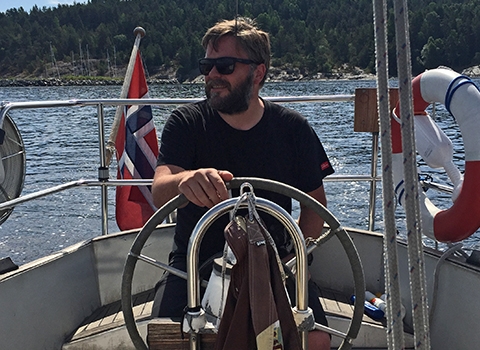 Product and Sales Trainer- L&D
Matt started life with Outdoor and Cycle Concepts 12 years ago as a seasonal ski boot fitter in our Birmingham Snow+Rock store. Matt has always had a passion for everything outdoors; his step-mother was a ski instructor and his father was an outdoor pursuits instructor.
Matt moved into the L&D team after 10 years with us, and says he was proud to be appointed the highly coveted position; all his experience gained from the Birmingham store held him in good stead. There isn't a typical day for Matt. He can be found in our Snow+Rock stores between October and March ensuring all staff are compliant in technical binding, but he is responsible for training on all ski products and equipment year-round. 
Matt takes care of the L&D team budget and runs the new store opening training programs for Snow+Rock and Runners Need. More recently, Matt has launched a new program involving 35 passionate and skilled team members across our stores. They are known as our 'Core Experts' and once selected and interviewed, they receive intensive training to be able to go back into stores and ensure any knowledge gaps are filled.
What three words would you use to describe your role?
 "Challenging. Rewarding. Interesting."
You have said that there isn't a typical day, what keeps you motivated?
"I feel a responsibility for our company to be the best. We have a great heritage and knowledge; that separates us from our competitors. Coming from the shop floor, I empathise with the store staff. I want them to have the skills to be prepared for any eventuality and it's great to see people succeed."
Do you have a favourite work event?
"Ski test- it's hard work but so much fun. Every March a group of us travel to the ski test and range skis for the following year. It is 4 days of serious skiing; we test between 100-150 skis while we are there and there is a responsibility to get the products right. No matter what the weather, we hit the slopes!"
What do you like to get up to outside of work?
"Apart from catching up on sleep which is in short supply with a young baby in the house, I like to sail. I have a dingy which I like to take out on the Bartley Green Reservoir and of course, I love to ski."
What product that we sell can't you live without?
"My Hestra ski gloves, they are the best!"
Do you have a favourite brand?
"I'm a product trainer- I love all our brands."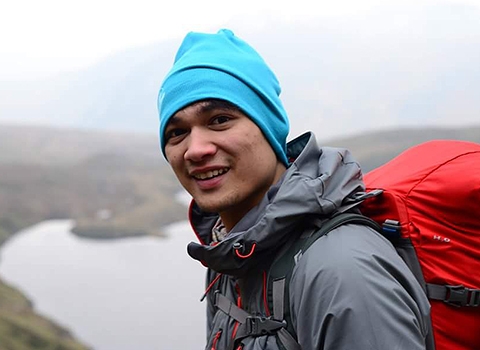 Junior Buyer - Packs, Luggage, & Travel Accessories
Will has been working with us for 6 years. He started his career with O&CC in our Cotswold Outdoor Cambridge store. After three years, he applied for a role in Head Office as an Assistant Equipment Buyer and he hasn't looked back.
Will was pleasantly surprised with the transition from store to Head Office; he says the shared passion resonated from store level all the way through Head Office and it was easy to find someone with the same interests. The benefit of having experience in stores is that Will has a great understanding of our customers, who they are and their needs which helps when ranging products. 
Will describes his role as diverse and fast-paced and says the attributes required for a career in buying are dedication, enthusiasm and passion. There isn't a typical day for Will; his role involves spotting future trends, competitor and market research, negotiating and agreeing terms with suppliers, liaising with other internal stakeholders about new products, reporting on trade, and attending photoshoots.
What is your 'must have' product, that you can't live without?
"The North Face basecamp duffle. I've had mine since I was 12 years old and it's still in one piece. I take it with me everywhere; whether I'm going away for the weekend or going on holiday, it always travels with me." 
What gift would you buy for a loved one?
"Doiy Fixie Pizza Cutter. This is product that brought some extra fun into our stores and provided intrigue and interest. It was part of a gifting range that I put together. This range was a great challenge, I'm really proud of it and the numbers back that up!"
What's your guilty pleasure?
"YouTube outdoor gear reviews, I really love them. Sometimes they are really on par, really well edited and really well made and other times it's a dude on a phone where you just get shots of his chin. I find myself drawn to them every time I pick up my phone or tablet."
Hobbies:
"Hiking, trekking and walking in general. My loves of the outdoors date back to an expedition to Darjeeling when I was 12 years old. We were out there for 2 weeks hiking between the border of India and Nepal. It was my first time in the Himalayas and seeing Everest from a distance. That was really where I got the bug for it and still have the same pack from when I was 12 years old. So, for me, my true passions are backpacking and hiking and from that, I've also developed a passion for rock climbing and trail running."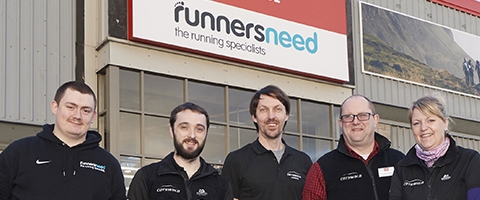 Search for your next adventure
Love the outdoors?  Love a new challenge?  Love great kit?  We've got the role for you. We're on a journey to find like-minded people to join our team of enthusiastic, knowledgeable and authentic experts. Our journey could soon become yours.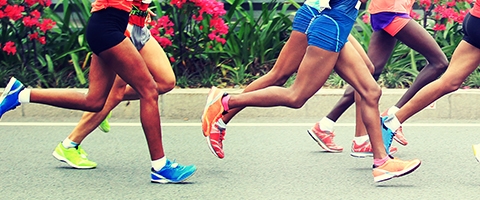 Our heritage 
Our journey began with four separate companies, each with their own unique personality, before coming together via a shared passion for being active outside.  
Let us know you agree to cookies
We use marketing, analytical and functional cookies as well as similar technologies to give you the best experience. Third parties, including social media platforms, often place tracking cookies on our site to show you personalised adverts outside of our website. We store your cookie preferences for two years and you can edit your preferences via 'manage cookies' or through the cookie policy at the bottom of every page. For more information, please see our cookie policy.