We believe in a diverse team with a broad range of skills and experience. But we're all united by our love of the outdoors. Some of our experts have shed some light on their roles, their passion and why they love working for O&CC.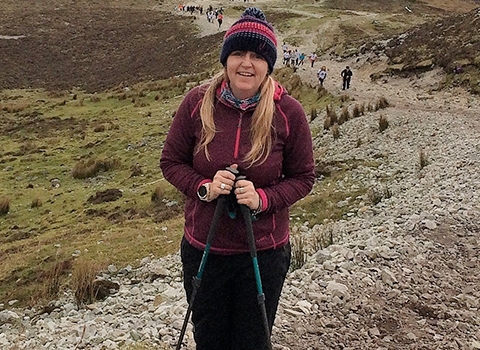 Shamara is one of 35 hand-picked, passionate Core Experts. But what does this mean? As well as working in our Belfast store, Shamara has a wealth of knowledge that helps the Learning and Development team find any gaps in training across stores in her region. She then helps to fill those gaps to ensure our customers always get the best advice in stores.
Shamara is an outdoors advocate, joining O&CC 5 years ago as a Christmas temp while continuing to work as a freelance outdoor pursuits instructor. Shamara says that it was the perfect marriage.
From a temporary member of the team, Shamara became fulltime which led to the promotion of a duty manager role, an Assistant store manager role and more recently, Shamara has been involved with setting up a new store and managing the store on a secondment before joining the Core Expert team. There is no stopping Shamara! 
Shamara says that there isn't a typical day in retail; she could be preparing stock for a busy weekend, taking on banking duties, or on the road delivering some training. So, what makes it special? Seeing repeat customers and getting to know them, especially having worked in the industry for so long. She says it's great to share stories and it is a great craic!
Do you have a favourite brand that we stock? Why?
"Quite a few… to narrow it down, I love Rab as it is British based and for the comfort of the products, Patagonia for its ethics and Haglofs for their shorts." 
Is there a particular person at O&CC who has helped you in the company?
"Yes, our Area Manager Russ Walton. He recognised me and put me forward for promotion and to launch the Inverness store where I helped with the set up to the management."
What is special about O&CC?
"The staff are all like-minded and can share their knowledge with customers. We provide a one-to-one service so that stepping into one of our stores feels like an 'experience', one which sees the start of your adventure."
What hobbies are you most passionate about?
"In my free time, I can be found either hill walking, canoeing or climbing."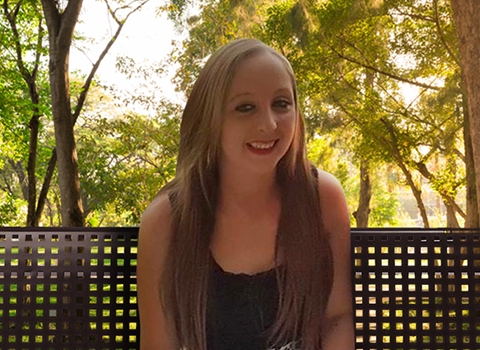 Accounts Payable Assistant
One of Chloe's proudest achievements was making the jump from 10 years in catering into the OandCC finance team as an office junior. Although the first week was unsettling, Chloe's confidence soon grew and with some knowledge gained from the team and recognition of her hard work she took on a new role of Accounts Payable Assistant after 10 weeks.
Since then, Chloe is being supported through an AAT professional qualification. A day in Chloe's life is split into two parts. The morning is focussed on answering email queries and preparing invoices; the afternoon is spent preparing our supplier statements and reconciling. 
Chloe said that within the finance department every day is varied and there are always opportunities to take on more advanced projects and greater responsibilities. These are just a few of the reasons that Chloe decided to come back to work at O&CC after a brief time at another business.
What's your favourite product?
"I bought a red Aigle Rigdown jacket after seeing it in our company fashion show and I love it."
Three great things about working for O&CC?
"Discounts. Great people. Casual dress code."
How do you enjoy the outdoors?
"Horse riding. I used to horse ride when I was younger, but I have recently started again."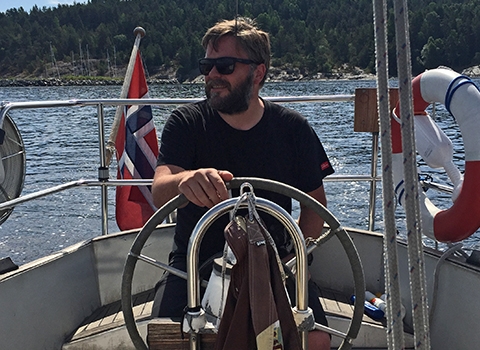 Product and Sales Trainer- L&D
Matt started life with Outdoor and Cycle Concepts 12 years ago as a seasonal ski boot fitter in our Birmingham Snow+Rock store. Matt has always had a passion for everything outdoors; his step-mother was a ski instructor and his father was an outdoor pursuits instructor.
Matt moved into the L&D team after 10 years with us, and says he was proud to be appointed the highly coveted position; all his experience gained from the Birmingham store held him in good stead. There isn't a typical day for Matt. He can be found in our Snow+Rock stores between October and March ensuring all staff are compliant in technical binding, but he is responsible for training on all ski products and equipment year-round. 
Matt takes care of the L&D team budget and runs the new store opening training programs for Snow+Rock and Runners Need. More recently, Matt has launched a new program involving 35 passionate and skilled team members across our stores. They are known as our 'Core Experts' and once selected and interviewed, they receive intensive training to be able to go back into stores and ensure any knowledge gaps are filled.
What three words would you use to describe your role?
 "Challenging. Rewarding. Interesting."
You have said that there isn't a typical day, what keeps you motivated?
"I feel a responsibility for our company to be the best. We have a great heritage and knowledge; that separates us from our competitors. Coming from the shop floor, I empathise with the store staff. I want them to have the skills to be prepared for any eventuality and it's great to see people succeed."
Do you have a favourite work event?
"Ski test- it's hard work but so much fun. Every March a group of us travel to the ski test and range skis for the following year. It is 4 days of serious skiing; we test between 100-150 skis while we are there and there is a responsibility to get the products right. No matter what the weather, we hit the slopes!"
What do you like to get up to outside of work?
"Apart from catching up on sleep which is in short supply with a young baby in the house, I like to sail. I have a dingy which I like to take out on the Bartley Green Reservoir and of course, I love to ski."
What product that we sell can't you live without?
"My Hestra ski gloves, they are the best!"
Do you have a favourite brand?
"I'm a product trainer- I love all our brands."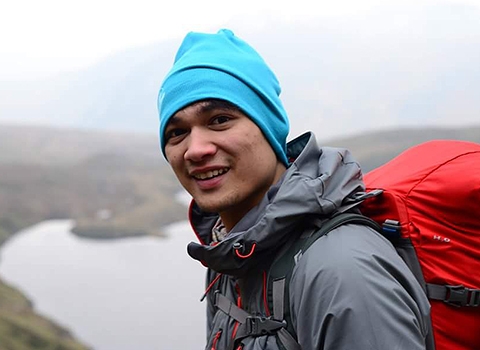 Junior Buyer - Packs, Luggage, & Travel Accessories
Will has been working with us for 6 years. He started his career with O&CC in our Cotswold Outdoor Cambridge store. After three years, he applied for a role in Head Office as an Assistant Equipment Buyer and he hasn't looked back.
Will was pleasantly surprised with the transition from store to Head Office; he says the shared passion resonated from store level all the way through Head Office and it was easy to find someone with the same interests. The benefit of having experience in stores is that Will has a great understanding of our customers, who they are and their needs which helps when ranging products. 
Will describes his role as diverse and fast-paced and says the attributes required for a career in buying are dedication, enthusiasm and passion. There isn't a typical day for Will; his role involves spotting future trends, competitor and market research, negotiating and agreeing terms with suppliers, liaising with other internal stakeholders about new products, reporting on trade, and attending photoshoots.
What is your 'must have' product, that you can't live without?
"The North Face basecamp duffle. I've had mine since I was 12 years old and it's still in one piece. I take it with me everywhere; whether I'm going away for the weekend or going on holiday, it always travels with me." 
What gift would you buy for a loved one?
"Doiy Fixie Pizza Cutter. This is product that brought some extra fun into our stores and provided intrigue and interest. It was part of a gifting range that I put together. This range was a great challenge, I'm really proud of it and the numbers back that up!"
What's your guilty pleasure?
"YouTube outdoor gear reviews, I really love them. Sometimes they are really on par, really well edited and really well made and other times it's a dude on a phone where you just get shots of his chin. I find myself drawn to them every time I pick up my phone or tablet."
Hobbies:
"Hiking, trekking and walking in general. My loves of the outdoors date back to an expedition to Darjeeling when I was 12 years old. We were out there for 2 weeks hiking between the border of India and Nepal. It was my first time in the Himalayas and seeing Everest from a distance. That was really where I got the bug for it and still have the same pack from when I was 12 years old. So, for me, my true passions are backpacking and hiking and from that, I've also developed a passion for rock climbing and trail running."
Emma has been putting our customers at the heart of everything for nearly two years as a Customer Service Advisor. She says that no two days are ever the same in the customer service team, but the team are like a family, working closely together and sharing their knowledge to ensure that customer queries are solved straight away. 
Emma says that when you're in customer services, you have the best overview of the whole company; you speak to every department frequently when answering customer questions and it's a great springboard for opportunities within the business. 
One of Emma's memorable queries - wellies. Going above and beyond is everyday life in customer services and Emma certainly went the extra mile when a customer requested more information on measurements of some wellies. Emma made a call to a store that had the wellies in stock and to-gether they obtained the diameter of the opening of the boot along with the height of the wellie from the heel to top of the boot. Great customer service when you do not live near one of our stores to try them on for yourself!
What are your favourite products?
"Osprey bags. I love them and have them in so many shapes and sizes. My husband adores Merrell footwear, and Columbia clothing, I'm a sucker for that."
What's the best bit about your job?
"I love people, solving problems and get great satisfaction knowing customers are sent away on their travels happy and well looked after. It's great when people contact us after getting back from an adventure to let us know how they have got on – I actually get quite jealous at times when I see their fabulous photos."
What are your hobbies outside of work?
"I like to get outside with my husband and son who is a member of the Scouts Explorers. We often end up on random adventures. It's great to work for a company where I can get the best kit!"
What would you say to someone thinking of joining Customer Service?
"Join - ask lots of questions - enjoy the outdoors - there are so many opportunities."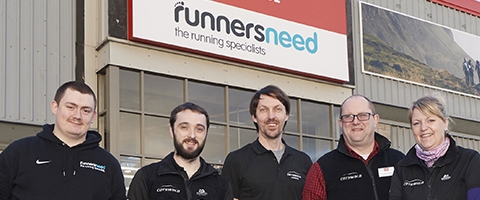 Search for your next adventure
Love the outdoors?  Love a new challenge?  Love great kit?  We've got the role for you. We're on a journey to find like-minded people to join our team of enthusiastic, knowledgeable and authentic experts. Our journey could soon become yours.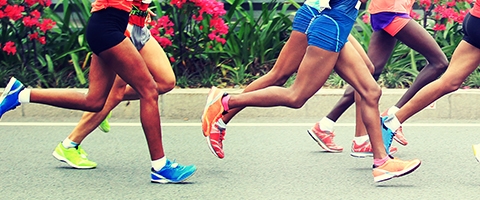 Our heritage 
Our journey began with four separate companies, each with their own unique personality, before coming together via a shared passion for being active outside.