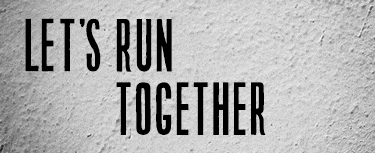 In these strange times it's more important than ever to stick together, albeit not physically. At Runners Need, we're dedicated to supporting our running community whether that be through Run Clubs, special offers or social media. On this page you'll find everything you need to keep fit during the lockdown, from the kit to the company, and we're constantly updating it so make sure you keep checking in for the latest blogs, events and advice. Let's run solo together.
Whether you're just starting your fitness journey, planning your one-a-days or trying out some home workouts, we've got all the kit you'll need. Our collection has the best running shoes, clothing, smart watches, wireless headphones and injury and recovery accessories you'll need to thrive in lockdown. Getting out or staying in, we have you covered.
5K, 10K or just OK, for us it's not how far you run that matters, it's that you lace-up, step-out and just go running. 

We might not be able to run together for the next few weeks, but that won't stop us from getting those miles in! Join us by sharing your solo runs with the club — and see what the rest of the club is up to!
If you're after some hints and tips or just inspiration to get you through this period, our blogs are a great place to start. For home training, our core workouts and injury prevention blogs feature video demonstrations of simple exercises you can do at home to stay in shape and prevent injuries. For some inspiration to keep on running, Cathy and Mollie's marathon training diary follows their journies to the big day, including how they're navigating the postponement and social distancing. The Asics Sound Mind Sound Body programme focuses on staying on top of your physical and mental health during this tough time. They will all be updated regularly so make sure you keep checking in.
ASICS' LOCKDOWN TRAINING TIPS
LIVE: WITH DANIEL LAWRENCE FROM ROCKTAPE
---
Daniel will demonstrate how to self-treat key injury areas such as the foot, ankle and knee.
Reach your goals with one of our 12 weeks to fitness training plans.
Kick-start your running with our easy-to-follow programme and go from couch potato to race ready in under three months.
Running your first 10K can seem like a daunting prospect - but get the preparation right and you'll be suprised at how easy it can be.

Our easy-to-follow programme is guaranteed to leave you more than ready to run the half marathon in under three months.
Runners Need's Head of Marketing Andrew Wood joined author and dietician (and runner!) Charlie Watson for an episode of the Cook Eat Run podcast. Along with Persephone Deacon-Cole from Royal Parks Half, they discussed how we can make more sustainable choices when it comes to races, kit and commuting.
EXPERT ADVICE & INSPIRATION